Venue Information
The Fairgrounds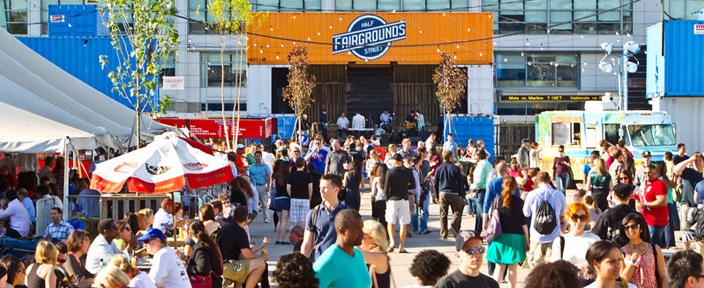 The Fairgrounds is located across from the Centerfield Gate at Nationals Stadium at 1299 Half Street SE, Washington, DC 20003.
Constructed entirely of 90+ refurbished, brightly painted shipping crates, the open air setup looks like someone was playing with Legos. The Fairgrounds has three elongated wraparound bars, one main music stage, and space for over 20 food trucks to host its many pop-up celebrations, festivals, concerts, and Sunday family days.
Metro Line: Navy Yard – Ballpark station on the Green Line of the Washington Metro
For more information on the Neon Drink On Lot Location and Directions click here.
Buy Tickets